Daufuskie Island, South Carolina, is the historic and picturesque setting for Pat Conroy's novel,
The Water Is Wide
. Known as "Yamacraw Island" in the novel, the real Daufuskie Island is home to a way of life that's almost disappeared in the Lowcountry of the South Carolina and Georgia Coasts. A Daufuskie Island Tour is your look into the rich history and culture of this jewel of the South Carolina Coast.
DaufuskieIslandTours.com features information on visiting Daufuskie Island, SC, including tours and excursions to experience the historic side of the island, news and event information on Daufuskie Island current events, data and historic reference on Daufuskie Island, and is your resource for all things Daufuskie. Book Daufuskie Island Tours through any of the following companies:
Tour, Travel, and Transportation Companies Serving Daufuskie Island:
Advanced Sail, Inc.843-671-3344
www.hiltonheadisland.com/sailing/
843-686-2582
Palmetto Bay Marina, Broad Creek, South End HHI


The Ultimate Sailing Experience! Dolphin watching and sunset sails with wonderful views of Daufuskie Island from the Calibogue Sound. Two vessels to choose from, including the Pau Hana and Flying Circus. The Pau Hana is Hilton Head Island's biggest catamaran charter sailboat, 53 feet long and 26 feet wide, carrying up to 49 passengers. The Flying Circus is Hilton Head Island's fastest catamaran sailboat, a 27 foot racing cat that is limited to 6 passengers.




Adventure Cruiseswww.hiltonheadisland.com/adventure/
843-785-4558
Shelter Cove Marina, Mid-Island HHI
80' Double Deck cruise ship "Holiday" departs from Shelter Cove Harbour, across from Palmetto Dunes Resort in Hilton Head Island, SC. Snack bar and restrooms on board, with inside, open and shaded seating options. 1 Hour 45 Minute cruises offers views of Daufuskie Island among other points of interest. This is a boat-based tour only.



Calibogue Cruises843-342-8687
Broad Creek Marina, Mid-Island HHI
Transportation/ferry service to Freeport Marina area and historic tours and golf cart rentals to explore on your own.



Commander Zodiac843-671-3344
South Beach Marina, South End HHI
Explore marshlands, observe Atlantic Bottle-Nosed Dolphins eye to eye, and other native marine wildlife in their natural habitat which surrounds Daufuskie Island. Combine the thrill of rafting with the adventure and pleasure of being so close to nature. The original Zodiac raft ride on Hilton Head!






Live Oac - "The Lowcountry's Outdoor Adventure Company"™
Our Recommended Small Group Tour (Best for 4-12 people)www.liveoac.com

888-254-8362


Hilton Head Harbor - 43 Jenkins Rd, Hilton Head Island, SC 29926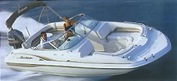 Live Oac provides private customized boat-based excursions, including Daufuskie Island tours, among other Lowcountry destinations. The Live Oac vessels are perhaps the most comfortable and best equipped small group cruising boats in the lowcountry. Guides are highly experienced trained interpretive naturalists which are knowledgeable about Daufuskie Island history and culture, and boats are operated by USCG licensed captains.








Vagabond Cruise
www.vagabondcruise.com
Harbour Town Marina - South End HHI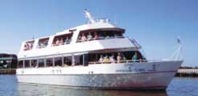 Offers boat-based cruises and tours the waterways adjacent Daufuskie Island. Cruises near Daufuskie Island, with some trips ("Daufuskie Island Adventure") offering drop off and pickup on the island, where you have the option to rent a golf cart and explore on your own (additional cost, based on availability). Cruises past Haig Point Lighthouse.








Accommodations and Resorts on Daufuskie Island:
Daufuskie Island Resort & Breathe Spa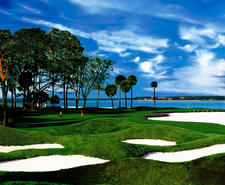 formerly daufuskieislandresort dot com
***Closed***

The Daufuskie Island Resort is closed due to financial difficulties. Parcels of the property were sold off and may be reopened in the future as a resort, but no further information is available.
This listing is maintained for historical reference and disambiguation only. The previous business was a family-friendly island golf and spa resort. Accommodations featured cottages and an oceanfront inn, and amenities including golf courses, tennis, pools, water sports, restaurants, and a luxurious spa.




Haig Point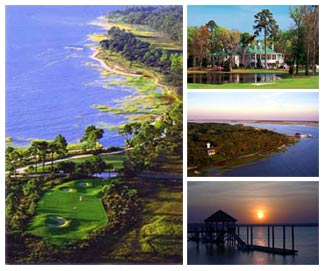 www.haigpoint.com

Haig Point is a private golf community on the north end of Daufuskie Island.

A primary historic feature of Haig Point is the Haig Point Lighthouse, situated at the confluence of Cooper River and the Calibogue Sound, which served to mark the north end of Daufuskie Island to vessels approaching from Skull Creek and the Calibogue. One of two lighthouses on Daufuskie Island, the Haig Point Lighthouse is now operated as a unique lodging experience for Haig Point members and guests of members.







Site Information and Contact Info:

If you have questions about DaufuskieIslandTours.com, or would like to add/edit/delete a listing, please contact us at: